Because the specific Geographical Location( Gejiu is located on top of a mountain to the north of Honghe valley, which flows from Tibetto Vietnam),Gejiu people prefer mutton,beef as their dish.meanwhile,for the hot weather ,they also like eating vegetables and fruits.There are plenty of delicious food in Gejiu county,like Gejiu roast chicken, Gjiu Shaoerkua, Gejiu dampened volume powder, Chunjuan, Lu Ji Gejiu Doumuge.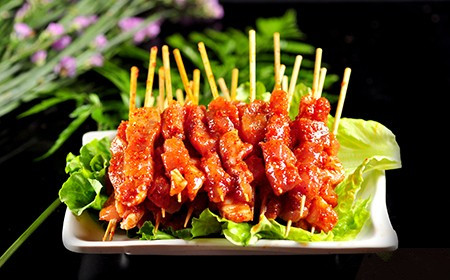 个旧烤小肉串, Gejiu roast chicken:
Small dishes do more sophisticated, nutty, spicy small dishes we compare complex taste, you can call the boss feeding, tasty! Ice beer bottle again, very cool too! Dipping sugar ,eating sweet little dishes is very characteristic, I think the locals love to eat, stick a lot of sugar, good taste, you can try .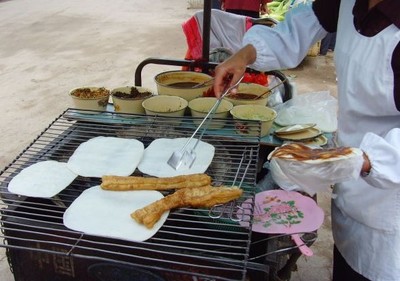 个旧烧耳块:Gjiu Shaoerkua
"Burn Erkuai" is a local Yunnan folk snacks. With cooked rice or pressed into blocks, usually circular pancake. Grilled on a charcoal fire, and then coated with sauce and vegetables can be trapped. The same approach with the cake. However, the raw material is glutinous rice cake, Erkuai raw rice. Put fifty-six kinds of different flavors of sauce .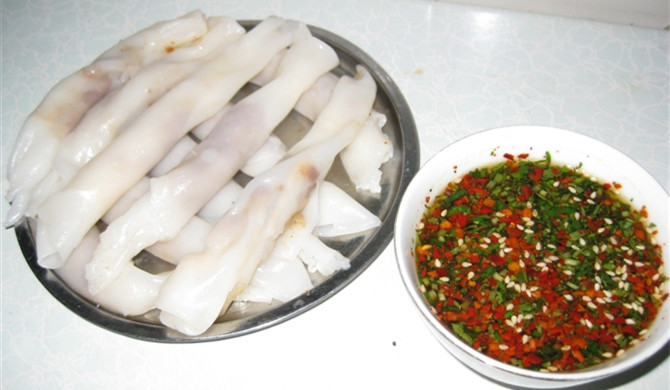 个旧蘸水卷粉:Gejiu dampened volume powder:

It was cut massive volume powder in a bowl of delicious sauce in rinse at the entrance creamy, adding a barbecue, really it can be said to be a food for thought. Do not worry about eating a meal will be cooked no volume problem, because the Gejiu volume powder manufacturers are carefully made with rice, raw is not a problem.
春卷 Chunjuan
Also known Chunbing, pizza. Han folk festival traditional food. Popular all over China, and other places, especially Jiangnan Sheng. Except for their own private consumption outside the home, often used in hospitality. historical. Chunjuan was from ancient Chunbing evolved
个旧芦笋 Gejiu asparagus
Asparagus is rich in anti-cancer elements of the king - selenium, preventing cell division and growth, inhibit the activity of carcinogens and accelerate detoxification, and even a reversal of cancer cells, stimulate immune function, promote the formation of antibodies to raise awareness of cancer resistance; combined contain folic acid, to strengthen the role of nucleic acids, can effectively control the growth of cancer cells. Asparagus for bladder cancer, lung cancer, skin cancer and other special effects, and almost all have a certain effect on all cancers.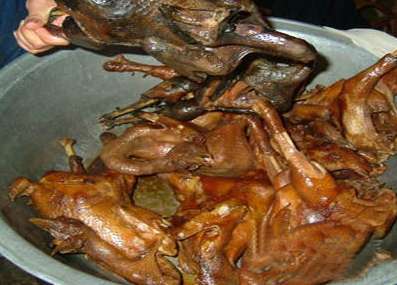 个旧斗姆阁卤鸡 Lu Ji Gejiu Doumu Court
Doumu House Lu Ji, a name can be heard mouth-watering snacks. Farm House Lu Ji Tong Shen was Gejiu pumpkin color, delicious and attractive, chicken dry, stretch their legs and leave, hot and sweet, cGejiu tender, taste not only long, possessed spleen and stomach, yang and yin the efficacy.