Jinghong is a beautiful place where is famous for its ethnic scenic spots and special local food.If you travel around Jinghong,,do not forget to bring some local food for your friends and your relatives.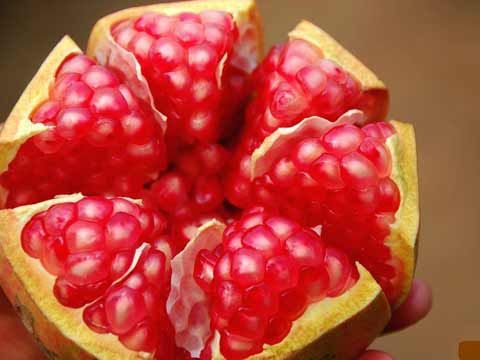 1.Pomegranate in Jinghong景洪石榴
Shiliu,formerly known as pomegranates, Lythrum salicaria. Deciduous shrubs or small trees. Needle-like branches and leaves are obovate orelliptic, glabrous. Summer-flowering, Orange, yellow and white. Fruits subglobose, maturing in the autumn. Testa meat is translucent, juicy; kind of leathery. Originating in Iran and its surrounding areas.
2.Jinghong pineapple景洪菠萝
Jinghong pineapple is a product of Xishuangbanna, Jinghong city of Yunnan province. It is delicate, sweet taste into the honey.Fruit size is concerned, is the King of fruit.pineapple and pineapple trees(树菠萝), Xishuangbanna Dai language known as "honey" is the Xishuangbanna region producing fruit in the fruit of the biggest, the smell is most delicious fruits, Xishuangbanna has cultivated all over, mainly produced in Jinghong.
3.Xishuangbanna pulu西双版纳氆氇
Pulu is the processing reservoir loading, Tibetan boots, Golden Cap is the main material, and legend has it that there are more than 2000 years of history. Status of Tibetan daily life such as cotton is as important and popular on the Mainland. Pulu is made by hand by the Tibetan people , with fine flat, soft and smooth, as the fabric or decorative quality of wool textiles, whose material is wool, Xining, spinning, dyeing, weaving and finishing processes is made.
4.Dai dress傣族服饰
Dai women pay attention to clothes, the pursuit of light, beautiful, elegant costumes, coordinate clothing colors, very well. Young woman in the head, is a significant feature of the Dai dress. Dai women's upper body of colored tights, black jacket light dajin or narrower sleeves, dressed in a suit and Manpower under skirt, skirt woven with a variety of patterns, Dai woman will pull long hair bun, inclined inserted in the hair Combs, hairpins or flowers for decoration.
5.Wood carving木雕
Wood carving is a kind of sculpture, in our country has often been referred to as "folk art". Wood carving can be divided into three main types of three-dimensional sculpture, carving, relief.