Malipo is a multi-culturalcounty with many ethnic minority groups, including the Zhuang, the Miao, the Yi, the Buyi, the Hui, the Yao, and the Bai. They live together harmoniously and retain their cultural legacy and life practices Wenshan is known as the "Sanqi Village "(三七之乡),Sanqi is great medicinal value.Besides. Rice noodle(砚山的米线), Babao Rice in Guangnan(广南的八宝) ,however in Qiubei couty Qiubei chili( 丘北辣椒 ),Lotus root starch(藕粉) Coffea arabica of Malipo( 麻栗坡小粒咖啡)can be found and they are worth to buy.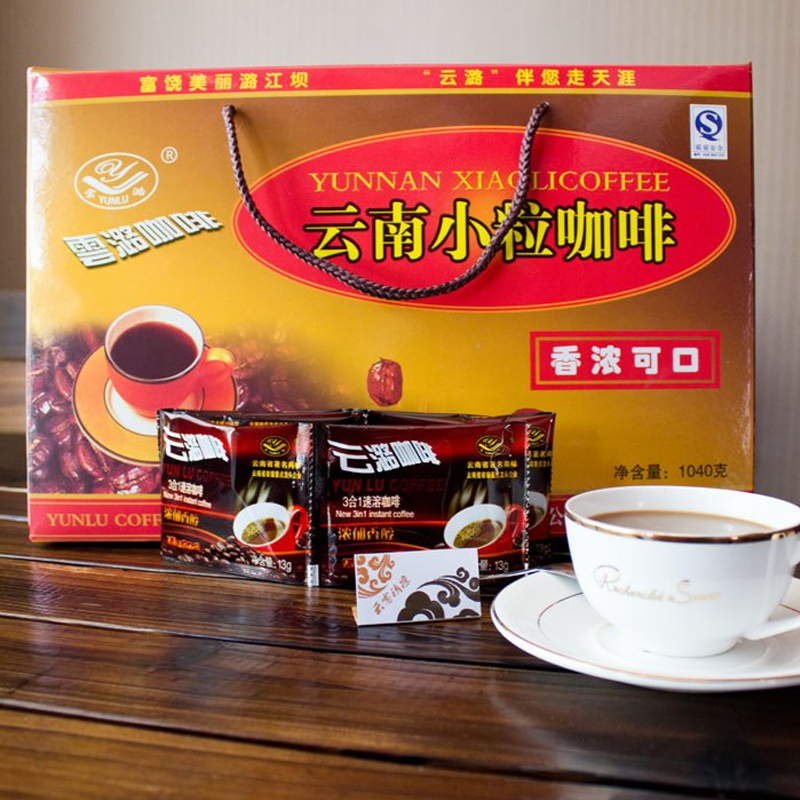 Coffea arabica of Malipo 麻栗坡小粒咖啡
Malipo coffea arabica is a specialty of Malipo County of Wenshan Prefecture,Yunnan Province
Coffea arabica /əˈræbɪkə/ is a species of Coffea originally indigenous to the forests of the southwestern highlands ofEthiopia. It is also known as the "coffee shrub of Arabia", "mountain coffee", or "arabica coffee". C. arabica is believed to be the first species of coffee to be cultivated.
Wild plants grow between 9 and 12 m (29 and 39 ft) tall, and have an open branching system; the leaves are opposite, simple elliptic-ovate to oblong, 6–12 cm (2.4–4.8 in) long and 4–8 cm (1.6–3.2 in) broad, glossy dark green. The flowersare white, 10–15 mm in diameter and grow in axillary clusters. The seeds are contained in a drupe (though commonly called a "cherry"; the plural form is simply "cherry"—used only when referring to the fruit of C. arabica—when referring to the actual cherry fruit, the appropriate plural is "cherries") 10–15 mm in diameter, maturing bright red to purple and typically contains two seeds (the coffee seeds).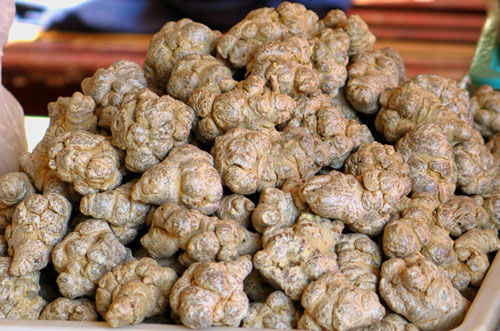 Sanqi, Wenshan 文山三七
The Autonomous Region of Wenshan teems with Sanqi which is also called Tianqi. It got its names because it has three branches and seven leaves. (in Chinese, three is san, and seven is qi) Sanqi is a kind of plants of panax, Araliaceae. The uncooked Sanqi can stanch, strengthe
Wenshan Zhuang Brocade 文山壮锦
Zhuang Brocade is one of the four most famous brocades in China. There are two kinds of Zhuang Brocade: woven brocade and embroidered brocade. The woven brocade has vivid patterns and bright colours. It is strong and able to endure, and is usually used to make bedspread, hangings, bags, and so on. The embroidered brocade is made by embroidering featured patterns on the cloth or on the woven brocade. It is colourful and charming.
Zhuang Ethnic Embroidery 绣花鞋
Guangnan County in Wenshan Miao and Zhuang Autonomous Prefecture is known for its Zhuang ethnic culture.