Yongshan county lies in the bank Jinsha river(金沙江) and borders Sichuan province across the river. People's eating pattern here is influenced by Sichuan cuisine. And the main feature of Yongshan dish is spicy. Some famous local dishes or snacks are list as follow: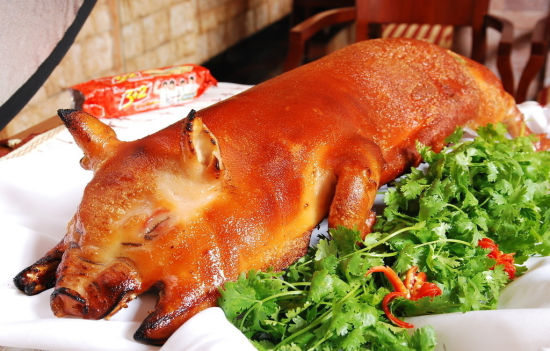 Roast Suckling pig(烤乳猪)
It is the special cuisine of Yi people in Yongshan county. Different from the cooking of other places, suckling pig here is not roasted in a whole, but cut into small pieces and stewed in the pot. Only when some big events, like torch festival, and Yi people's new year, Yi people here treat their respected guests with the roast suckling pig. In such way, they express their supreme manner and respect to their best friends and relatives  
Spicy string(麻辣串)
Just as its; name implies, spicy string is a spicy and pungent cuisine which is stringed by sticks. Actually, it is a Sichuan dish. There are many kinds of food can be stringed, like potato, dried bean-curd, agaric, beef, pork and anything which can be cut into pieces. If you like Sichuan cuisine, spicy string should not be missed.