Known as the "Sun City" in the Red River Valley, Yuanjiang County features intoxicating tropical and subtropical sceneries, rich ethnic cultures and bumper fruits fertility. Yuanjiang county is abundant in local specialties, some presenting product of them are listed as follow: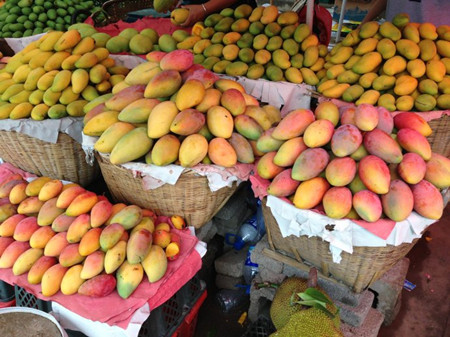 Yuanjiang mango

Yuanjiang mango is famous for its sweetness, freshness and rich nutrition. In summertime, mango trees in orchards can be seen bowed with clusters of golden mangos. Yuanjiang County has cultivated as much as 35,000 Mu (appr. 23 square km) of mango bushes with the annual output of over 4 million kg.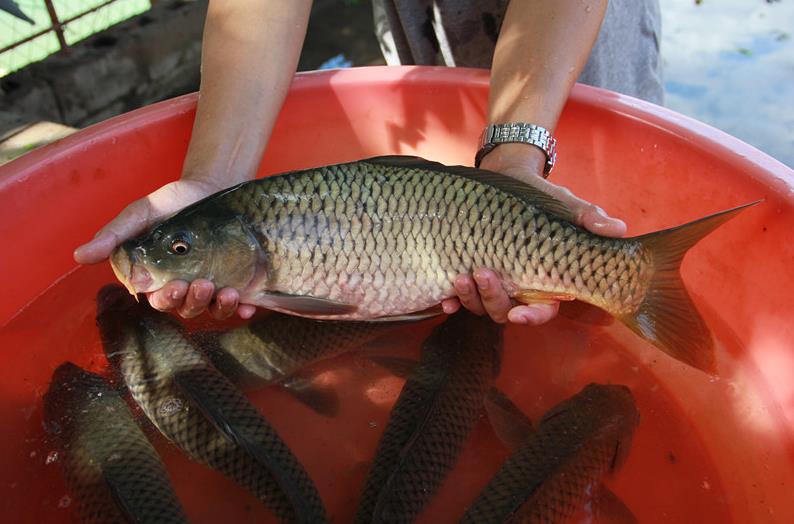 Yuanjiang Carp(元江鲤)
Yuanjiang carp mainly distributes in Zhujiang River System and Yuanjiang River System, it is an important male parent material of many kinds of cross-bred carp. The carp shapes oval, its' head is small, and the body is compressed, and the fishtail is light red, so local people calls it also red fishtail carp. The fish meat is soft and fragrant. Local people cook it in stewing or souping.