Fengqing is known for tea-town in the world, in here you not only can drink Fengqing black tea ,but also you can suffered to Fengqing delicacies,and gluttonous food. Unique local characteristics food makes you feel people's passion for life in Fengqing. Nature-given natural curiosities Care –Fengqing Jizong Mushroom (鸡枞);, let you eat in the mouth,enjoy in the heart ; Ersi - broiled or fried both enjoy for your tongue; The bacon(腊肉) is rich flavor, not greasy, together color with flavor and taste ; Zhudou white rice (白花煮豆米)- one Fengqing green fine cuisine, the raw material can be described as impressive edible, no pollution, delicious and tasty and worth more than Shanzhen ; Fengqing Babajuan(粑粑卷)-only this one, no other stores, simple raw materials, but production of fine, unique flavor, a reaal different kind of enjoyment.Purple Kiwi - a veritable mountain Lizi(山李子) ,Fengqing characteristics fruit, and even neighboring counties almost cannot find .It is sweet 、sour and suits for all ages tastes.In addition to thoes ,there are safflower tea(红花油茶),Shu toucai(树头菜) , Mao tofu(毛豆腐), Liangxiao(凉宵), Fermented bean curd(酱豆腐), peas and oil powder(豌豆油粉), pig blood sausage(猪血肠,), tea flower salad(茶树花凉拌) and various local snacks you may never heard , your taste buds heart it? First to see it now!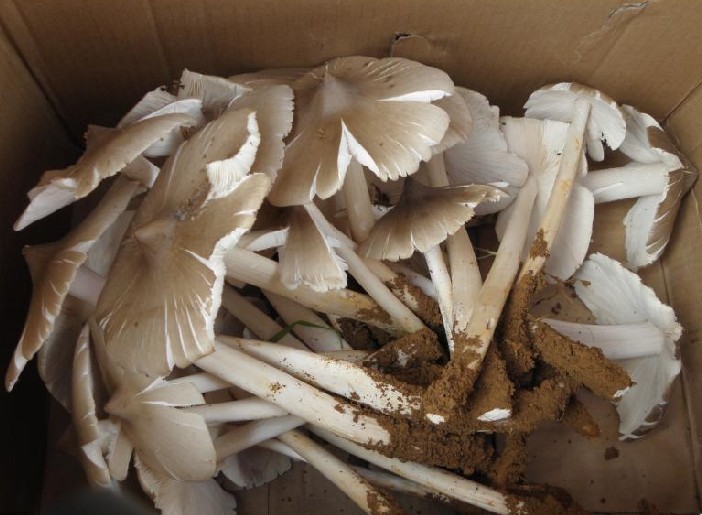 Fengqing Jizong Mushroom
【鸡枞 Fengqing Jizong Mushroom 】
The Jizong Mushroom is one of the top-class mushroom types and a rare product of the mountain. You can fry it with meat or ham, or fried it alone, or boil it, or make soup with it. No matter how you cook it, it always tastes fresh and amazing.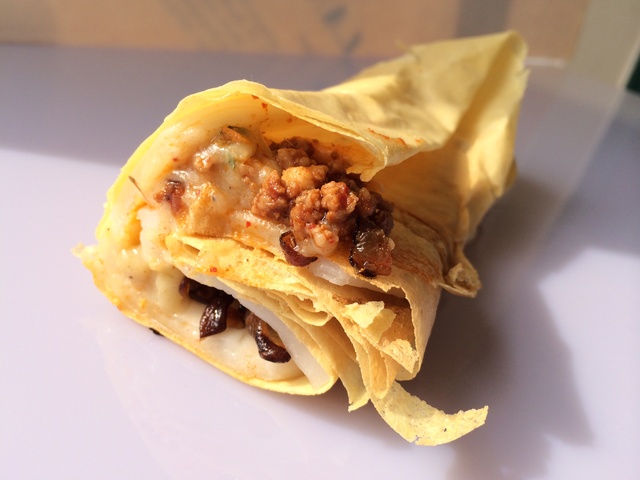 Babajuan
【粑粑卷Babajuan】
BabajuanBabajuan is the famous snacks of Fengqing .The main raw materials is pea flour, "pan cake",and Erkuai . Pea flour is mainly materials and decorated with red pepper, strawberry, fennel and other condiments. Pour water and stir , knowning as "pea flour" or "thin soy flour"in locate. Then put pea flour into the pan and baking till it becomes thin slices, which called "pan cake"
Where to eat:In the Central Strees or on the Xiao Beimen Stress can be find.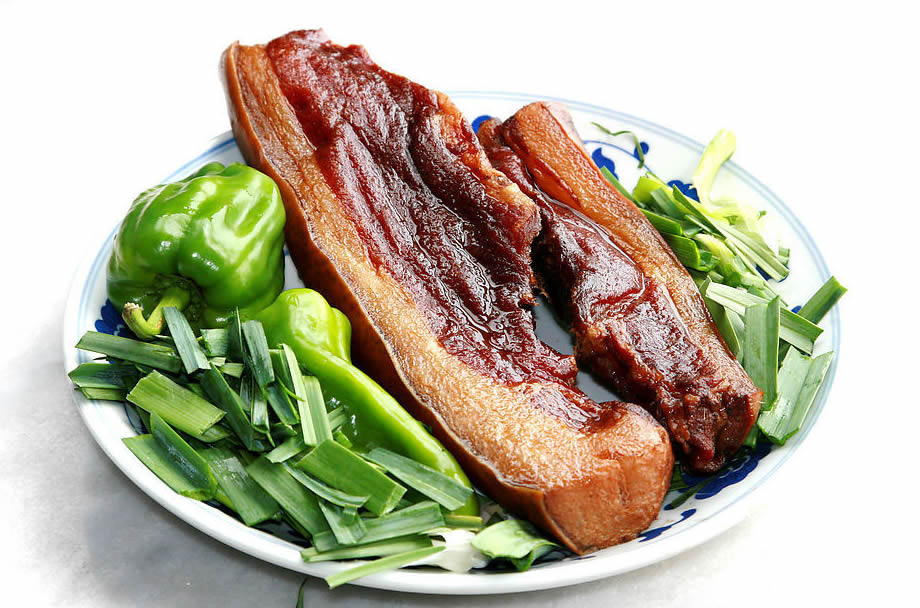 Fengqing Bacon【凤庆腊肉Fengqing Bacon】
Bacon is pork which marinated with wine, salt and various spices for about a week and hang dry。Can be fried, very delicious,the leg of pork, much more delicious than t smoked meat in other area. Becoming a unique flavor of food.in Fengqing.
Where to eat :you can buy raw bacon on the food market ,or you can eat in the restaurant.
【凤庆山李Shan Lizi】--Purple Kiwi
There is a local characteristics fruit – Shan Lizil in the tea town of Fengqing. And, Shan Lizi is mainly grown in Fengqing county of Yunnan. Shan Lizi is a purple plum fruit,its skin and flesh are purple, with special flavor. Shan Lizi is smallish, bigger than beads checkers.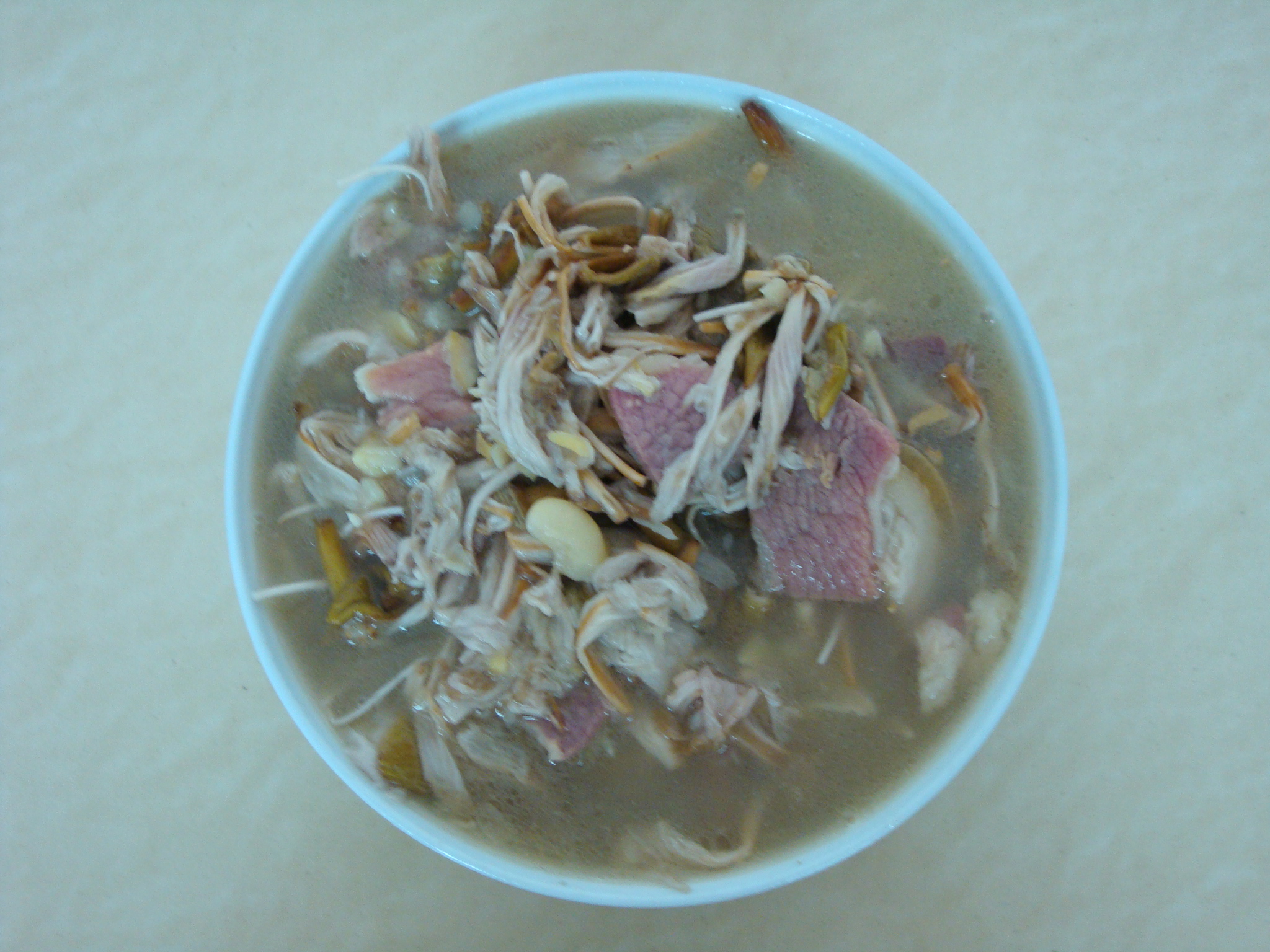 【白花煮豆米cooking white flower and rice】
White flower (also known as Redbud) growths at an altitude of 2000 meters above the forest,not only to watch, but also to eat.。Fengqing is rich white flowers, it is also one of the country of origin. White flower belong to wild tree flowers, growing in the mountains, it is no pollution, delicious and tasty. Cooking combined with rice and green bean it is benefit for lungs,It as one of the green excellent cuisine of Fengqing act as both the fragrance of green food and the lungs medicine.
【树头菜ShuToucai】
Shu Toucai is edible and medicinal as early as the Tang Dynasty with the "king of mountain vegetables" reputation。Shu Toucai is benefit to stomach , kidney ,counteract blood pressure, and other effects. It is tasty for food to eat and it is delicious vegetables.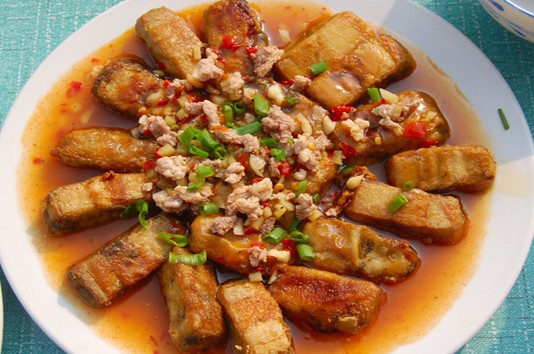 【毛豆腐Mao Tofu】
Fengqing Mao tofu can roast orbbe fried ,the tofu is absolutely different from the rest of the excellent flavor.
【酱豆腐Fermented bean curd】
Fermented bean curd is the marinated tofu add garmisch wine, sugar, salt, cumin, red pepper, ginger, mushrooms in it. It made Fengqing only and a hundred times better than the bean curd.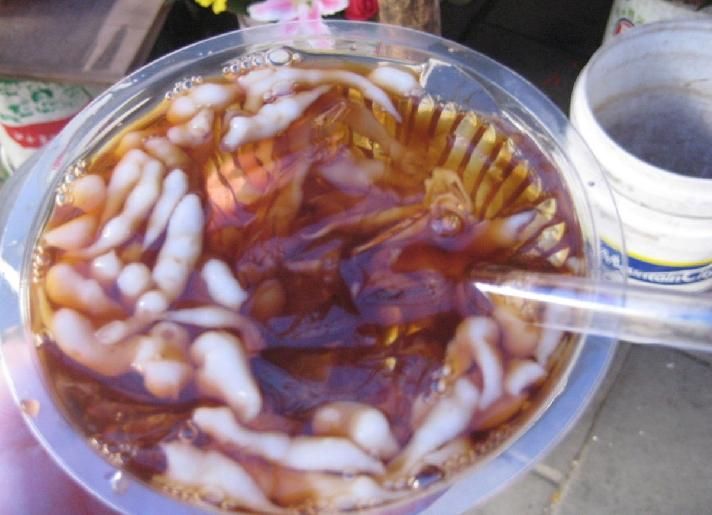 【凉宵Liangxiao】
Liangxiao is a tadpole-like, can add ice water and sugar, it is popular in Fengqing in the summer.