Where to stay:Weishan accommodation is convenient and comfortable.You can choose different hotels according to your need.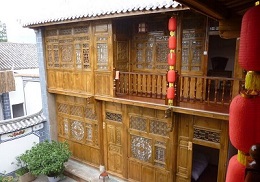 Name:Mingbang Inn(名邦客栈)

Address: No.17,,Dongxinjie Street,Weishan Old Town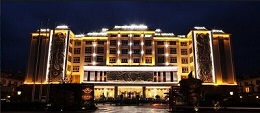 Name:Weishan Xiongzhao Grand Hotel
Address:Guanwei Road,Weishan Old Town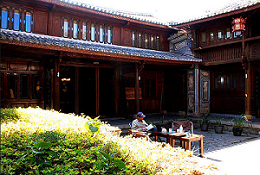 Name:Chenxiang Inn
Address:No.64,Dongjie Road,Weishan Old Town
Where to visit: There are 30 important heritage sites under province and prefecture protection. The Ancient City of Weishan(巍山古城), Weibao Mountain(巍宝山),GongchenBuilding(拱辰楼),MengyangPark(蒙阳公园),Yuanjue Temple(圆觉寺),Changchun Cave(长春洞),Niaodaxiongguan(鸟道雄关),Huiming Temple(慧明寺),Xinggong Building(星拱楼),WeishanDengjue Temple(巍山等觉寺),Dongwai Village(东外村).
When to visit: The best time to visit Weishan Old Town is from March to June when springtime is in full swing and all of nature seems to be in the process of rebirth, as it were.
Population: about 0.29 million
Nationalities: Bai(12%), Han(56.9%), Yi(30%), Hui(1.1%),
Area: about 2200 square kilometers
Zip code: 672400
Area code: 0872
Useful Numbers
Consumer Complaint: 12315
Tourist Complaint: 0872-6120743
Telephone Number Inquiry: 114
Weather Forecast: 121
Fire: 119
Police: 110
Ambulance: 120
Banks:
Name:Postal Savings Bank of China
Address: Menghua North Road,Weishan Old Town
Internet Bars:
Name:Xingke Internet Bar
Address: Weichen West Road,Weishan Old Town
Post Office:
Name:Post Office of Jianchuan County
Address: aroud Weichen West Road,Weishan Old Town
Book Stores:
Name:Xinhua Book Store
Address: No.53,Dongxinjie Street,Weishan Old Town
Hospital:
Name:People's Hospital of Jianchuan County
Tel: (0872)6120237
Address: Xianan Road,Weishan Old Town