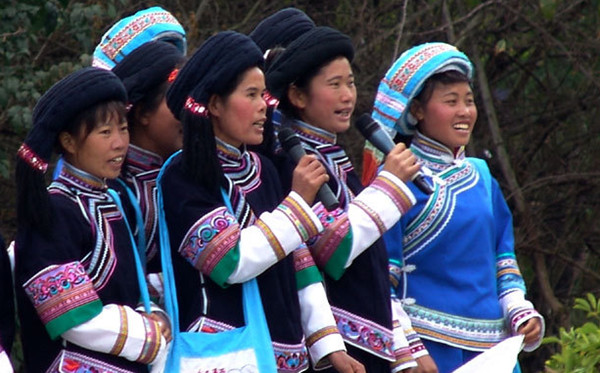 (Many Buyi ladies participate in the event each year.)
Due on lunar 2 February, it is one of the highlights of Luoping International Canola Flowers Festival which is to round off till April.
The singing festival is among several traditional ones of the Buyi ethnic group who live beside waters and excel in singing and dancing; and the romance of the Buyis can be felt in the extemporaneously composed love songs.
On the day, many Buyi ethnic members from around Luoping gather at the Jiulong Waterfalls resort to celebrate the grand festival by dancing and singing dialogues between men and women, girls and boys.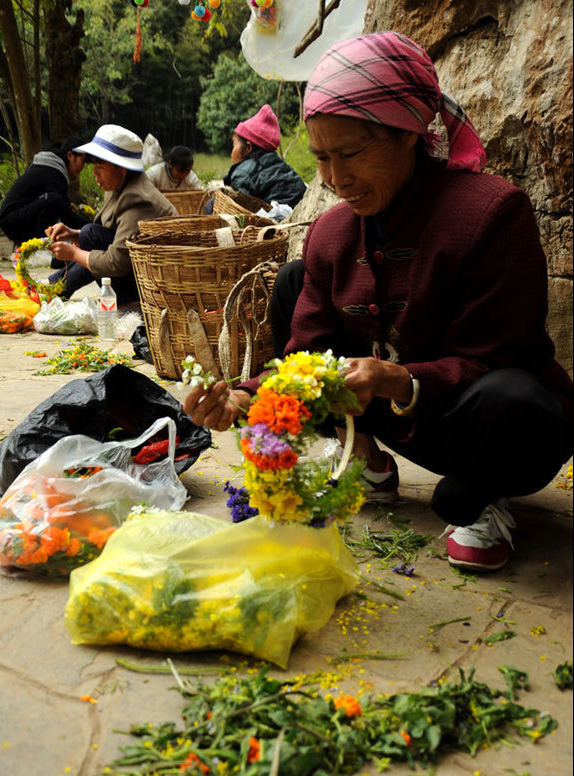 (Preparing garlands for participants.)
In the beginning, all the participants stay together (girls on one side and boys on the other side); they swing handkerchiefs to signal whether or not the two sides are willing to stage singing dialogues, and the answer is always "Yes". Chorus first, and then young pairs will come out and continue private singing dialogues of their own for further romantic involvements, so the singing festival is an important part of the Buyi ethnic betrothal culture.