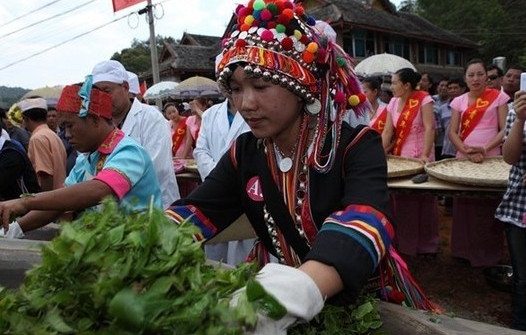 (An Aini girl took part in the tea-making competition at the festival.)
Gatangpa Festival, the grandest festival of the Aini (a branch of Hani) ethnic members, was held on 1 January 2013 in Pazhen Village of Menghai County where the 60th anniversary of Galanghe Hani Autonomous Township synchronised.
What highlighted the event was the unique ethnic customs, religious beliefs, dietary culture and traditional fineries of such nationalities as the Han, Hani, Dai, and Lahu etc, giving full play to the diverse local ethnic cultures.
Tea sacrificial ceremony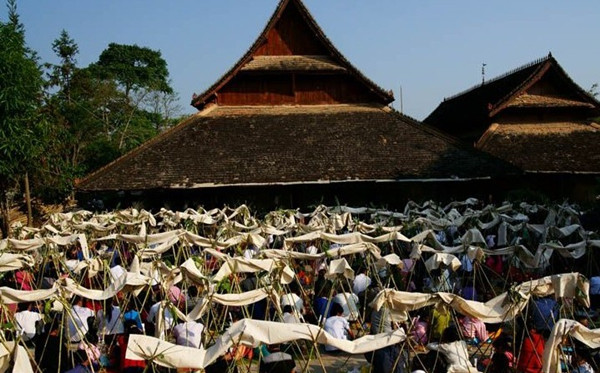 (Hundreds attended the piteous, grand tea sacrificial ceremony at the festival)
Menghai is a vital tea planting area in Yunnan as well as the origin of the world famous Pu'er tea. Tea is a necessity to the Hanis in Menghai for festivals, celebrations and yet social life; the grand tea sacrificial ceremony, which manifests the harmony maintained between the nature and Hanis, is one of the dominating activities during the festival.