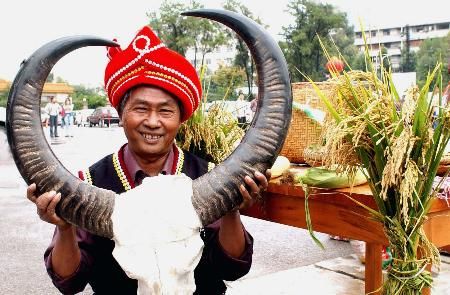 "New Rice" Festival is one of the traditional festivals of the Wa ethnic minority.
In the past, it used to be spent when the rice was ripe for harvest, and would last three days. During the festival, ladies would collect some rice from farmlands; dry and then husk them. Early next morning, the doors of the house would be closed to reject visitors and animals, and all the family members would stay at home enjoying the newly-harvested rice--when eating, any spill wouldn't be allowed. After the family finished, they would open the doors and invite neighbours to enjoy the rice.
In 1992, the local government of Menglian Dai and Lau Autonomous County determined the festival as a mandatory holiday for the Wa and Lahu minorities, and the date has been set during lunar 13-15 August.