Mountain Course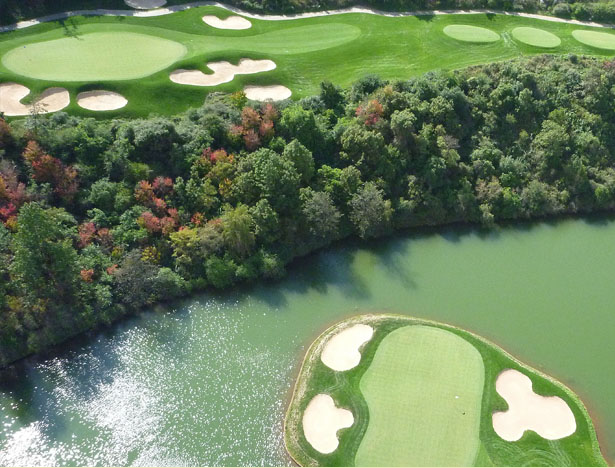 The 18-hole Mountain Course is set on high grounds overlooking the Yang Zonghai Lake. This offers golfers spectacular views of the picturesque lake and the verdant hills.
Golfers will find the view both inspiring and soothing while they allow the challenging course to test their skills and bring out their best game.
With bunkers strategically placed on fairways and around the greens, and bentgrass greens that challenge even the most experienced players, the Mountain Course reaffirms Jack Nicklaus as one of the greatest players and course designers of all time.
Lake Course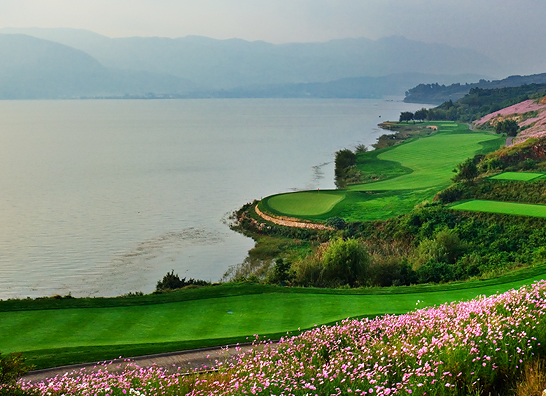 This spectacular 18-hole golf course is set on the banks of the Yang Zonghai Lake and is world-renowned for its narrow fairways, crisscrossing trenches, green terraces and breathtaking lake views.
A 150-yard elevation drop between Hole 1 on the hill and Hole 9 by the lake side provides a unique and lush effect for players. The golf course also has strong winds which increase the game difficulty, creating a more challenging game.
Coupled with Robert Trent Jones Jr.'s quest for accuracy, the Lake Course definitely offers visitors an unforgettable golfing experience of a lifetime.