Because the specific Geographical Location( Shiping is located on bottom of a mountain to the north of Honghe valley, which flows from Tibetto Vietnam), people prefer tofu as their dish.meanwhile,for the hot weather ,they also like eating vegetables and fruits.There are plenty of delicious food in Shiping county.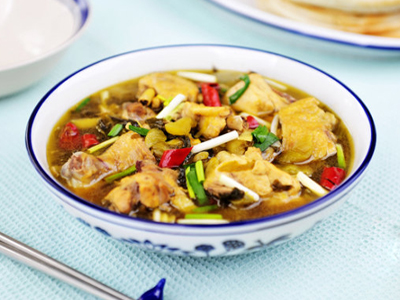 Baozhu Sour soup chicken保柱酸汤鸡

The Color is red or white,as fish soup, tomatoes, green peppers, and appetite. Acid in the soup is different from Sichuan, and Korean food acids, unique taste. Appetizer.Due to geographical constraints, local production has improved its practices in Quanzhou.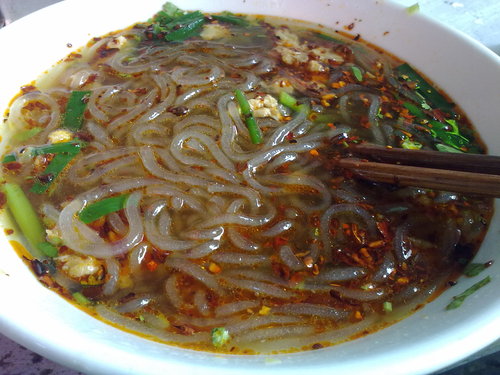 Cool scoop of powder凉勺粉
Cool scoop of powder tastes delicate and tender, tasty. Both spicy and sweet.
Papaya water木瓜水

According to its shape ,it was accurately called papaya water jelly, West Yunnan,Chongqing called "ice powder冰粉". Characters of papaya, water is a bit like jelly, texture soft, smooth, traditional containers are aluminum cone.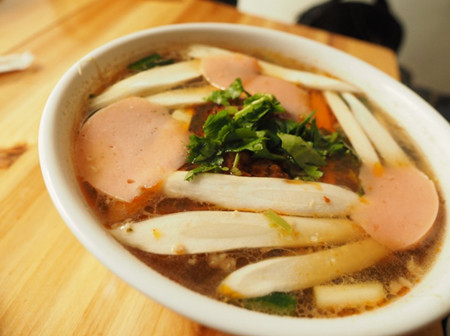 Grass Buds Rice Noddle草芽米线
Sweet grass bud tender, is a good edible food. Rice noodle Bowl and Sprinkle chopped green onion, are cut into 4 cm of grass shoots, and scooped in a large pot on the stove boiling water, into a large bowl, ironed the noodle Bowl, finally sprinkle some parsley, throw a few leaves of mint, a big bowl of grass sprouts rice noodles should do the trick.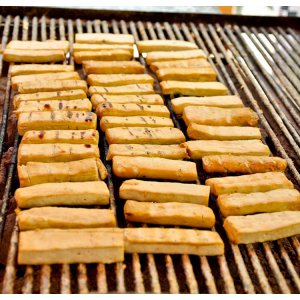 Beimen Tofu北门豆腐
Tofu is a soy as the main raw material of the food, originating in China, Viet Nam, and Japan and the Korean peninsula are also common. Chinese alchemists,Huainan Liu an invented the tofu green and healthy food. Today, there are more than 2,100 years old, well received by local people, local neighboring countries,and the people of the world. So far, range, variety, and have unique flavor,making technology simple and convenient features. High protein, low fat, lower blood pressure, lipid, cholesterol-lowering effect. It is raw or cooked, suitable for both young and old, health habits, to induce longevity, food to share.
Shiping Crabs 石屏大闸蟹
Crab is delicious, nutritious, it is a kind of economic crab, one of China's valuable traditional fishery products. North liaohe River South to the Pearl River in China, is widely distributed on the long coastline, with theYangtze River's largest production, people can taste the most delicious, Suzhou yangcheng Lake hairy crabs,they are the most famous one. Jiangsu also produced. On September 16, 2013, listing news conference held in Suzhou yangcheng Lake hairy crabs,yangcheng Lake hairy crabs on September 17, announced the 2013 catch expectedoutput flat in previous years, approximately more than 2,100 tons, due 2013 long temperature cycle in the South, causing Crab production declined.