Yimen county is abundant in local dishes and delicacies. The eatIng habits of Han People is influenced by those minority people in Yimen county. In the county, you can taste many delicious local food, like Yimen pot-stewed chicken, Yimen Fermented bean curd, fiddlehead and so on.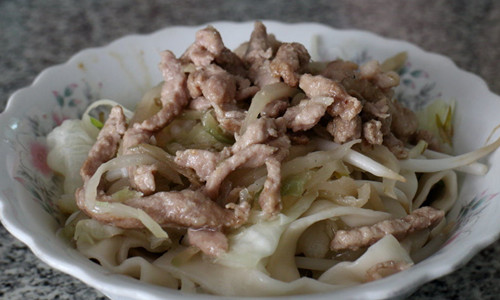 Jiangchuan stewed dish
Jiangchuan stewed dish integrated the fresh, tender, fragrant and spicy characters of stewed dish and local traditional flavor. Stewed sour and hot chicken, stewed fish and stewed pig's feet are cooked with Jiangchuan local chicken, fresh fish, or pig's feet. The soup is cooked by pig's bones, mix with natural pickle vegetables, pickle pepper, and other natural seasonings, as well as Chinese medicines handed down from the ancestors. No herbs or spices are added. The taste of the dish is sour but not tasteless, hot but without dryness heat, fresh but without taste of raw meat. The soup is rich in fragrance and tastes refreshing.
Fat meat rice noodle, Yuxi
When mentioning typical food in Yuxi, the residents in Chengjiang who have live in the 1930th and 1940th will all agree to give highly praise to the delicious taste. It is especially true to the Fat Meat Rice Noodle Restaurant operated by Zhou Pei and Zhou Can brothers, which is well known by the old and the young and has a good reputation all over the city.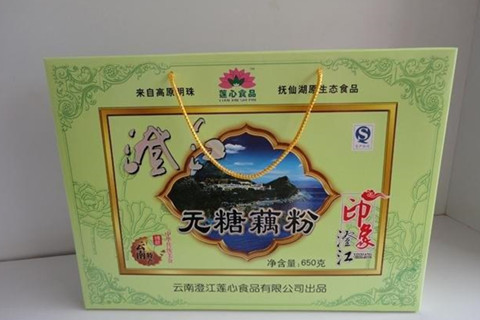 Chengjiang lotus root starch, Yuxi
It has little impurity. The color is pure white. It contains little water, and more Vitamin C and phosphorus disaccharides. The lotus root starch in Chengjiang is famous because most of the lotuses here do not have seedpods at top. As a result, the lotus root is stronger and fatter. It is more juicy and tender. The starch, which collect most of the nutrition, is high in quality. The nature of Chengjiang lotus root starch is quite mild and has a good effect for curing stomach and intestine disease. It is not only a healthy and nutritious food, but also can act as assistant medicine. It is a good present for the patients.