Yingjiang Food is rich in its kind and has unique characters. People there favor sour, spicy food.
Basa(巴撒):this is also called Yusa(鱼撒), which is mixed with uncooked fish slices and bits of fish meat.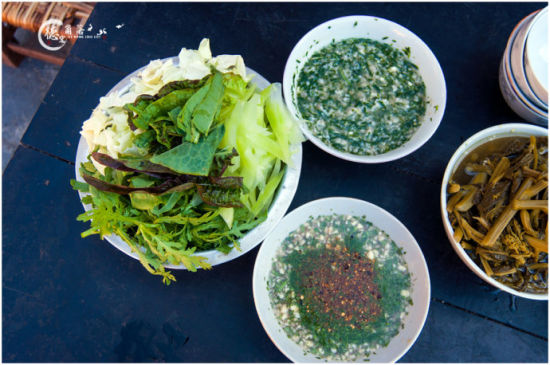 2.Margarya melanioides(煮螺蛳):This is cooked in many ways, either fry or steam boil. For fry, it is almost the same, but you can steam it in various ways. Generally, put the Margarya melanioides in water to clean for 2-3 days. Then cook it with the materials. After, steaming it for around an hour.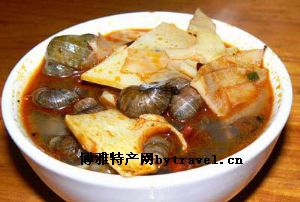 3.Green Leaves Banquet(绿叶宴):This is the special dish that can be found in some Jingpo ethnic villages, which is traditional and wild. People use the rich big tree or banana leaves to have the dishes.