The particular South food is usually characterized by a new severe weather, hot within summer months along with bitterly cold within winter season. Your almond seriously isn't expanded in this region, ingrown toenail and whole wheat are classified as the most applied cereal. In Lushui County, you can enjoy the special dish with unique ethnic flavor such as the Meat Wine and Egg Wine(肉酒和蛋酒), Vinegar Wine(醋酒), Stone Baked Cake(石烤蛋糕), Roast Piglet(烤乳猪), Pickled Bamboo Shoot(酸笋片), Lushui Chu Wine(泸水杵酒), Boji Rice(簸箕饭), Qilamiaoshi(漆蜡妙食)and so on.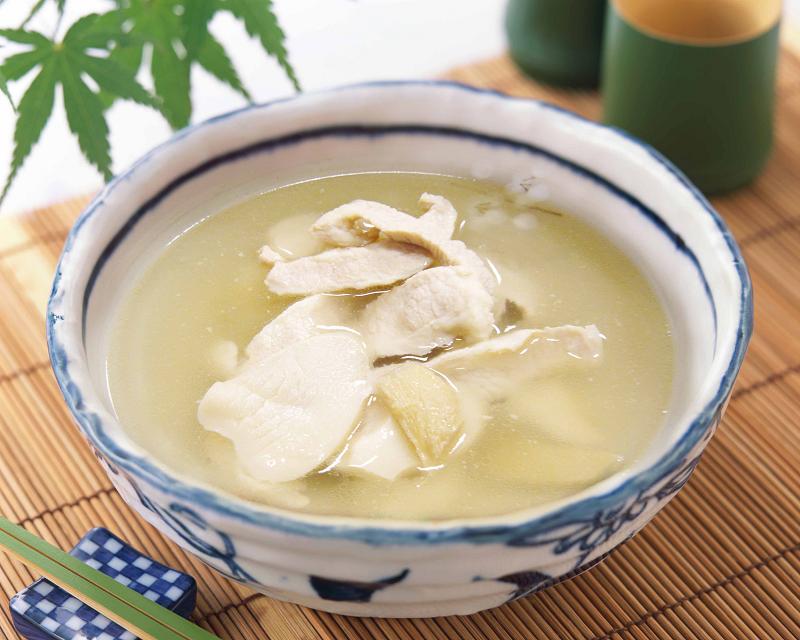 Meat Wine and Egg Wine(肉酒和蛋酒)

Meat wine and egg wine is well brewed wine, fresh with faint scent. It is a kind of dietetic foods, which has good curative effect on building up vital energy and nourishes the blood. So it is a favorite advanced nourishing food for the Nu Nationality.
Vinegar Wine(醋酒)
This kind of wine contains 17% to 18% alcohol. Taste faint scent and full of nutrition. It can refresh and stimulate appetite, so it is an important beverage for the local Lisu nationality. Recently, the local people give the vinegar beer a funny name, Canyon Beer.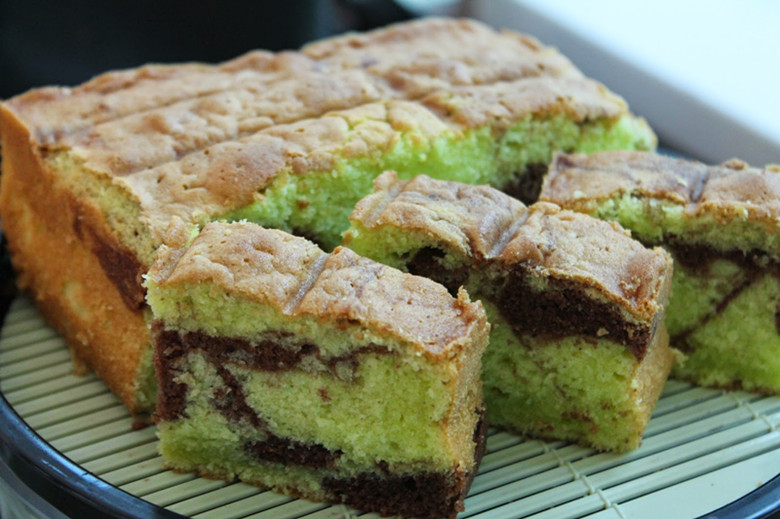 Stone Baked Cake(石烤蛋糕)
Stone baked cake is a kind of ancient food for Dulong and Nu nationality in GongshanCounty. It is very strange that they are not cooked in an iron pan but in a stone pan. It tastes special and full of nutrition.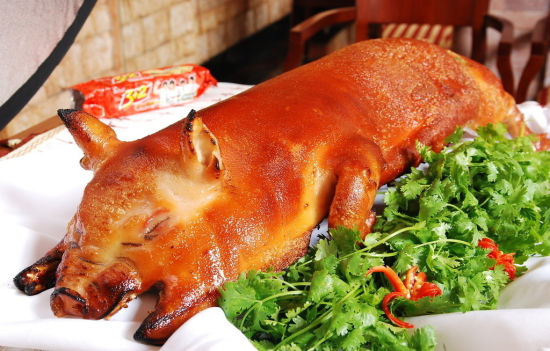 Roast Piglet(烤乳猪)
Roast piglet is made through roasting a baby pig on the fire. It looks reddish and tastes crunchy on the skin yet very tender inside. It is a popular delicacy to Lisu people for entertaining guests.
Pickled Bamboo Shoot(酸笋片)
Pickled Bamboo Shoot is kind of green tender bamboo shoot growing in the mountain. The way of preparing the food: at the beginning of summer, dig out the shoot, peel the outside husk and cut it into slice and then dry it in the sun to be dried vegetable (in Dulong'slanguage, it is called meihao). Before eating, dip the dried vegetable in hot water to fry meat or make soup, which taste fresh and smooth. To make pickled bamboo shoot, you need fritter the fresh bamboo shoot and pound until the bamboo shoot becomes soft. Put it into a section of thick airproof bamboo and heal with a Chinese banana leave. Then dip it in a springlet to leaven the bamboo shoot to ferment. Take the pickled bamboo shoot and dry up to make picked bamboo shoot soup, which is good for getting rid of sunstroke and satisfying thirst. Pickled bamboo root is a perfect summer soup.