People who take a tour to Yunlong never forget to taste the food in Yunlong town. As a township having various Chinese ethnic minorities, the local food is different from the one in other places. All the foods in Dali Old feature local culture of ethnic minorities, and all the materials are from this place. It is the creation of local people and the work of human wisdom. This article will take you into the local life to discover the stunning food in this Yunnan township.All the foods talked about below are the representatives of local food and the essence of local food culture. They are also the top recommended ones to tourists who will be or have been in Yunlong.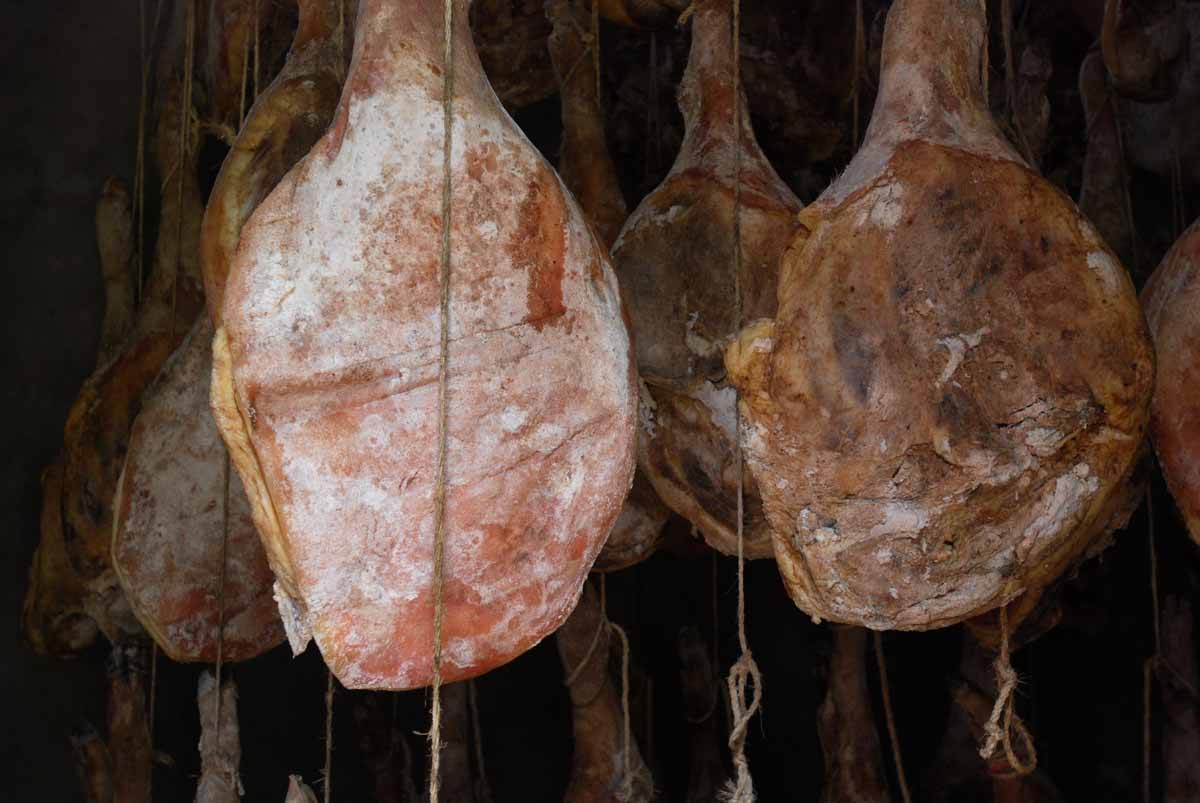 1.Nuodeng Ham

People in Nuodeng would slaughter pigs to celebrate the Chinese Lunar New Year Festival; and the hind legs are usually made into hams, for which Nuodeng salt is a must. The fresh ham is at first appropriately smeared with salt, and several salted hams will be kept in a vat for about 20 days. The salted ham will be gotten out of the vats and before hoisted in wind, it will again be smeared with salt to guard against going bad.Next, the salted ham will be kept (hoisted) in cool places to further mould. Generally speaking, such hams taste good after being kept for about one year.
2.Red Taros Stew Red Beans
Traditional famous cuisine in Caojian,every Mid-Autumn Festival,every family has to eat,with ingredients red taros,red beans and hams.It tastes really good.

3.Zhuan Gan Shen(猪肝参)

Good color and unique flavor,it is a traditional delicacy mainly spread in Shimen and Baofeng,which belongs to pickled canned pork products.
4.Shuhuzi(树胡子) Born in a tree,the shape of it is just like the beard,it is a rare and native local products.
5.Luofeng Tea(罗峰茶) Producedin Luofeng Dian of Nuodeng Township,very good for health.Local healthy drinks.