Except for the diversified minorities, deeply rooted culture and charming natural landscapes, Yunnan also owns rich and colorful traditional arts in many aspects, such as dancing, handicraft and drama. All of them are precious treasures not only for Yunnan local people but also for China. It shows Yunnan people's wisdom and their yearning for aesthetic beauty.
Traditional Dance Arts
Benefited from the widespread minorities, the traditional dance arts in Yunnan area just like a hundred flowers in bloom. Generally speaking, each minority has its own dance form like peacock dance of Dai, overlord whip dance of Bai, flow-inspired dance of Yi and throwing hair dance of Wa. Among various kinds of folk dance, peacock dance and overlord whip dance are famous.

▪Peacock Dance of Dai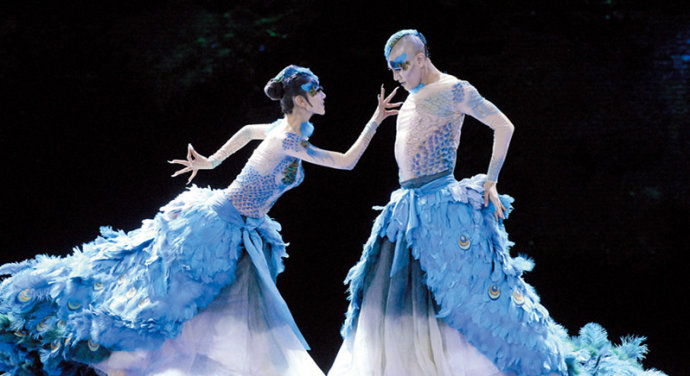 Among all the traditional dancing arts in Yunnan, peacock dance of Dai ethnic group is well-known and enjoys good reputation.It's said that a thousand years ago the Leader of Dai imitated the beautiful gestures of peacock and after generations of folk artists' improvement, peacock dance formed.
▪Overlord Whip Dance of Bai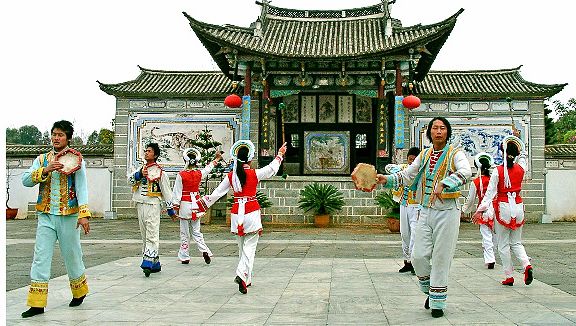 Overlord whip dance is the most representative dance genre in Bai folk dance, which is widely existed in many folk activities. It was permeated with the historical changes of Bai, religious activities and ethnic customs.
Traditional Handicraft Arts
About traditional handicrafts in Yunnan, tie-dyeing of Bai people and Jianshui purple pottery are two outstanding arts.
▪Tie-dyeing Techniques of Bai Ethnic Group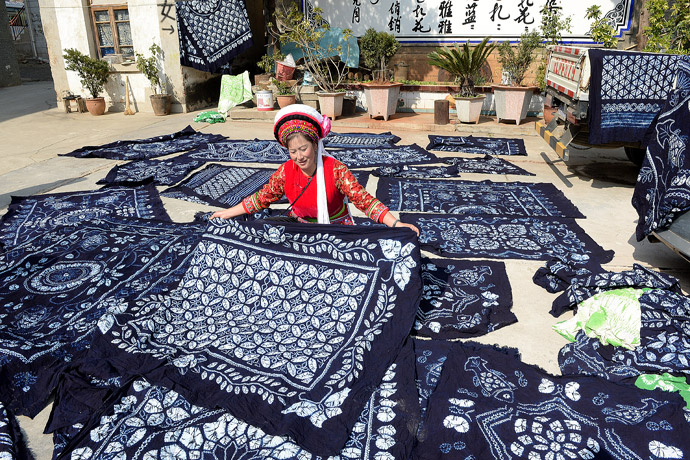 Tie-dyeing is a traditional textile dyeing technique with a long history. As a time-honored handicraft of the Bai ethnic group, this traditional technique appeared in the 3rd to 4th century in China and is still popular in Dali city.
▪Jianshui Purple Pottery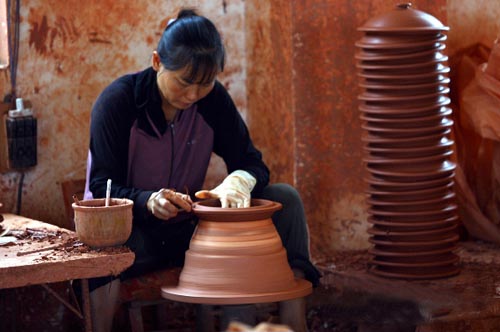 Know more deteiled information about Jianshui purple pottery?
Traditional Drama Arts
Due to its colorful minority culture, Yunnan drama arts has a long history and high artistic value, known as "the village of folk drama". Of all, Yunnan drama is one of the important drama of Han ethnic group. In addition, Yunnan lantern show, Guangsuo play in Chengjiang county and Nuo opera in Zhaotong are also representative. Dai opera, White drama, Zhuang opera and Yi drama have strong local ethnic flavor.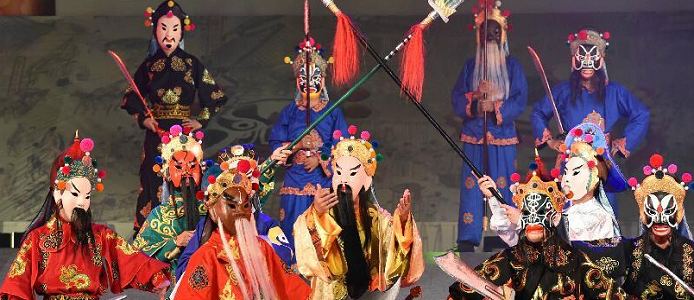 (Nuo opera is a special folk drama form.)