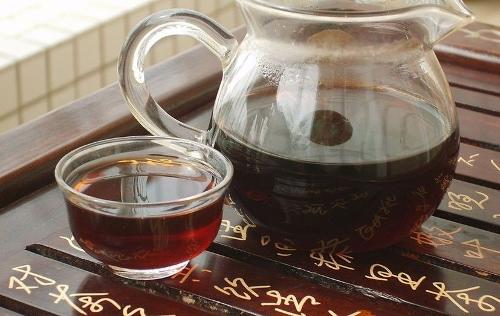 Yunnan,a southwestern province in china ,abounds in a great number of natural resources.With its unique topography,abundant rainfall and mild climate,Yunnan provides ideal conditions for tea growing and production,which makes it one of the top producers for tea in china.Thus,Yunnan also enjoys the reputation of "the homeland of tea trees".
According to the historical records ,Yunnan's tea culture can be traced back to as early as 2100 years ago.The well-known three ancient tea trees in Yunnan,with their long lifetime being respectively 1700 years,1000 years and 800 years,have been praised as the "three ancient tea tree king" of the world.
The ancient Tea-Horse Trade Road,also known as the "Silk Road"of the south ,is closely related to the huge tea production since Tang dynasty.Tea grown and made in Yunnan has been transported by the horses to Sichuan and Tibet,which has greatly promoted the exchanges of culture among different groups of minorities.Tea,which boasts of the necessary substances for human beings, has become the daily necessity for the local people.Therefore,tea culture has been diverse in Yunnan due to its many nationalities,such as the three course tea of Bai people,which symbolizes one's life journey;the Tibetan tea offering the vitamins to balance out the fat .
Pu'er tea,a variety of fermented and aged dark tea produced in Yunnan province, has long enjoyed the popularity among people.At different expositions ,it has received various awards.Dianhong is a high-end tea brand made in Xishuangbanna,Dehong,Lincang and Fengqing,which can be divided into Broken Tea,Yunnan Gold,Yunnan Pure Gold,Gold needle.The difference between Dianhong and other Chinese Black Teas is the amount of fine leaf buds.When prepared,Dianhong is golden orange in color and has a gentle,sweet aroma.Yucui Tea,a variety of green tea made in Eryuan,Dali,is also well-known in Yunnan.
Tea has been loved by people for a long time,and Yunnan's tea has taken an important place in the big stage of tea in the world.To know how special it is,you need to experience it in person.