People who take a tour to Fugong county never forget to taste the food there. As a city having various Chinese ethnic minorities, the local food is different from the one in other places. All the foods in Fugong feature local culture of ethnic minorities, and all the materials are from this place. It is the creation of local people and the work of human wisdom. This article will take you into the local life to discover the stunning food in this Yunnan city.All the foods talked about below are the representatives of local food and the essence of local food culture. They are also the top recommended ones to tourists who will be or have been in Fugong county.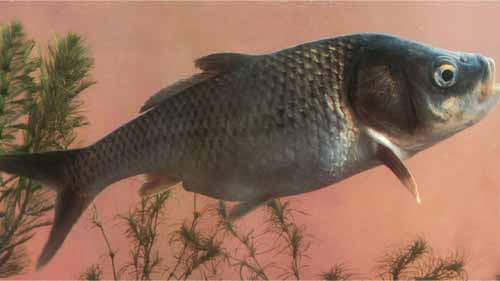 Yunnan Schizothorax(云南裂腹鱼)

Yunnan Schizothorax is a genus of cyprinid fish from Central and East Asia. Their scientific name means "cloven-breast", from Ancient Greek schízeïn (σχίζειν) "to cleave" + thórax (θώραξ) "breast-plate" (see also thorax). The western species are typically referred to as marinkas from their Russian name marinka (маринка; plural: маринки marinki), while the eastern species are usually called "snowtrouts". But though they do resemble trouts in habitus this is merely due to convergent evolution and they are by no means closely related apart from both being Teleostei: Cyprinids are in the teleost superorder Ostariophysi, while trouts are in the superorder Protacanthopterygii. Their ancestors must thus have diverged as early as the Triassic, more than 200 million years ago.
Dulong Jungle Fowl(独龙原鸡)
The Dulong Red Jungle fowl with the scientific name Gallus gallus is a large-sized bird falling under the family Phasianidae. Red junglefowl is believed to be the ancestor of all domestic chickens. Red jungle fowl is an attractive game bird with a long history of association with humans. They are both herbivorous and insectivorous. The Red Jungle fowl is a large-sized bird with a very strong sexual dimorphism. Red jungle fowl has a small pale hooked bill. Its plumage is usually of gold, red, maroon, orange, gray, green color. It has two ear shaped white patches on either side of the head.Male strongly differentiates from female in that male have a red gold neck and head with long feathers on the upper parts and female has angled wing and distinct forked tail. Females are spotted with red and brown with smaller, duller wattles and lack the long tail. The male weighs about 672 to 1450 g with the length being 65 to 75 cm, while the female weighs about 485 to 1050 g with the length being 42 to 46 cm. The five subspecies of the jungle fowl species varies majorly in the colour of the facial lappets, in the length, colour, in the size of the combs and terminal end shape.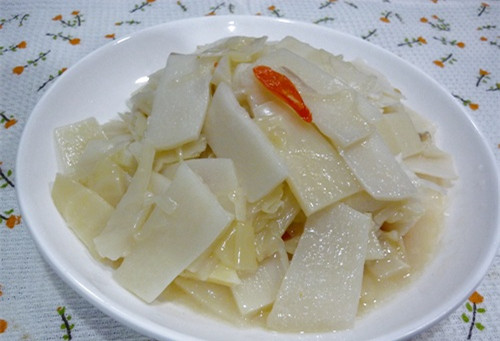 Pickled Bamboo Shoot(酸笋片)

Pickled Bamboo Shoot is kind of green tender bamboo shoot growing in the mountain. The way of preparing the food: at the beginning of summer, dig out the shoot, peel the outside husk and cut it into slice and then dry it in the sun to be dried vegetable (in Dulong's language, it is called meihao). Before eating, dip the dried vegetable in hot water to fry meat or make soup, which taste fresh and smooth. To make pickled bamboo shoot, you need fritter the fresh bamboo shoot and pound until the bamboo shoot becomes soft. Put it into a section of thick airproof bamboo and heal with a Chinese banana leave. Then dip it in a springlet to leaven the bamboo shoot to ferment. Take the pickled bamboo shoot and dry up to make picked bamboo shoot soup, which is good for getting rid of sunstroke and satisfying thirst. Pickled bamboo root is a perfect summer soup.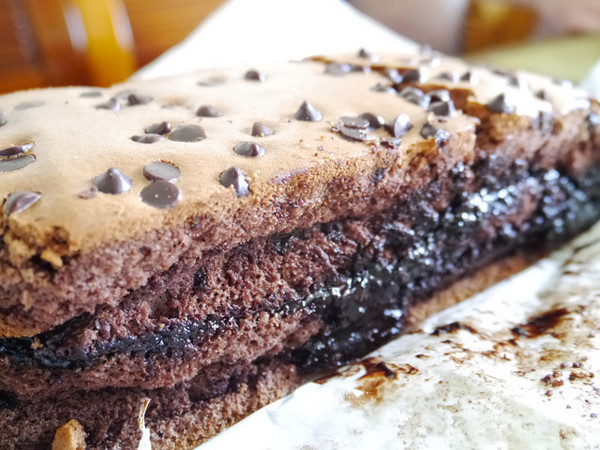 Stone Baked Cake(石烤蛋糕)
Stone baked cake is a kind of ancient food for Dulong and Nu nationality in GongshanCounty. It is very strange that they are not cooked in an iron pan but in a stone pan. It tastes special and full of nutrition.