Lugu Lake has lots of interests of ethnic craft you can buy. But for most tourists here the first you should buy a mosuo song records. so that's even you are leaving this beautiful place. The wonderful song can still bring back the memorable Lugu lake tour.
Mosuo tour should leave you a remarkable impression. Before you leave you can take some Sulima wine, Pipa meat and xiaoliangshan apples (Local apples) with you. You can buy these things from Farmers here or can buy them on the way back to NingLang county.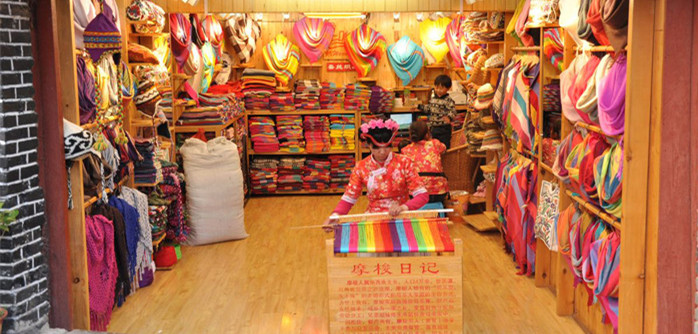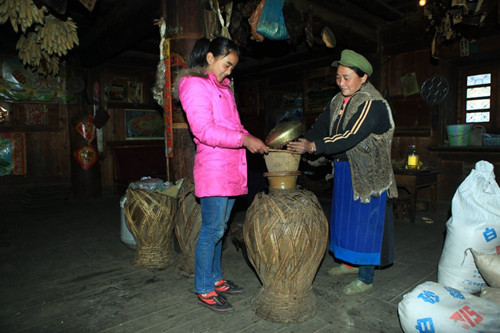 The main tourism products in the scenic spots are preserved pork, dried apple, Mosuo handmade shawl, scarf, green thorn fruit oil, silverware, Sulima wine, ethnic clothing (decorated waistband and felt cap), folk song CDs, plateau red rice, and traditional Chinese medicinal herbs.
Preserved pork: a whole hog smoked to perfection; it will not go bad for several years.
Sulima wine: Pale and yellow, this unique wine contains multiple nutritious substances, such as amino acids, carbohydrates and vitamins. It has low alcohol contents, tastes sour and sweet with faint scent. It has the functions of refreshing oneself, enhancing appetite and promoting the secretion of saliva or body fluid.