Dai people in Ruili specialized in cooking different snacks featured with different styles. Many animals or plants become their meals on the table, which attract many tourists come to them and give a try on those specialty.

Paoluda
This delicious snack is the local specialty of Ruili. It is said that Paouda, a Dai-styled beverage, is imported from Thailand, which made of sago, condensed milk, rusk, coconut and ices. With the taste of sweet and smoothness, Paoluda is quite popular in local.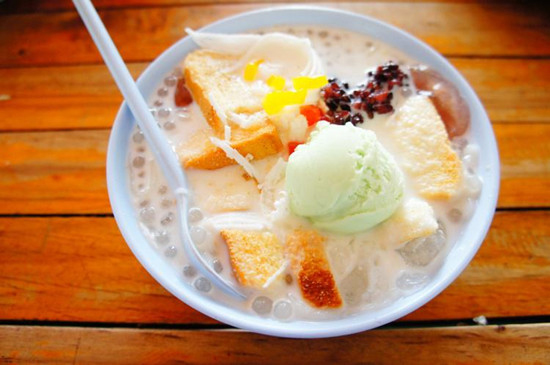 Niusapie
Niusapie is Dai people's favorite snack, which could be classified into two types: Bitter Niusapie or Lemon Niusapie. The best way to make this kind of snack is to pouch the beef with stick hard, then put the leek and coriander. The beef has to be punched enough that it doesn't feel any lumps at all.
Fried crabs
Fried Carbs is what they called one of the Six Wonders in Ruili, famous for its reasonable price and delicious taste. The stores around the bus station are the most recommended.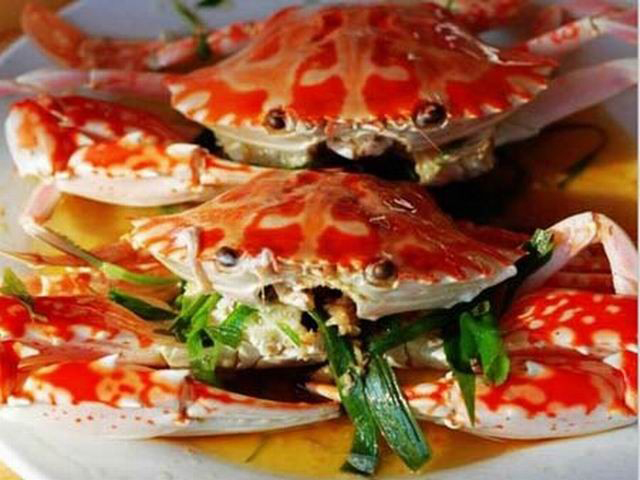 Guoshou Rice noodles
When you are eating Guoshou Rice noodles, you should not only eat it only with your hands, but also cover the stuff with the noodles. The reason about it might have something to do with the quality of the local rice.